TIRE SERVICE
Take care of your tires with our expert tire service here at Dyer & Dyer Volvo, a dealership that dishes out excellent specials on a daily basis.
Benefits of Tire Service
Your tires allow your vehicle to get the best traction on the road. They increase safety and make you better able to control your car when weather conditions or other road conditions arise. Don't let your tires age without having them inspected and regularly checked at our dealership. When you get your tires inspected and tire pressure tested, you ensure that your tires will perform their best on the road and you improve the way other systems in your vehicle work out there on the road. For best traction and the safest car, make sure to have your tires rotated, aligned, and inspected regularly.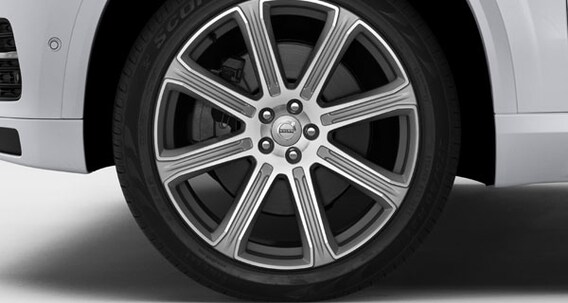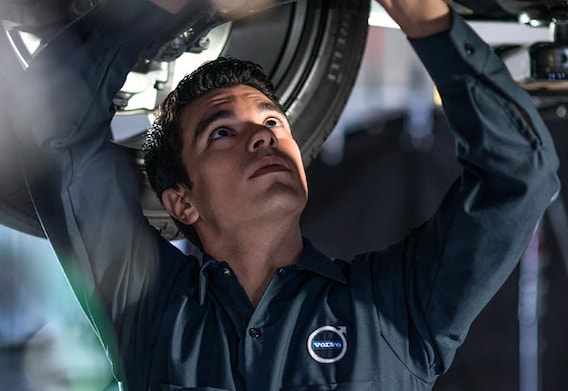 Customer Reviews
Dyer & Dyer Volvo
5260 Peachtree Blvd, Chamblee, GA 30341
Serving
Chamblee

,

Atlanta

&

Sandy Springs

Certified technicians have experience in their respective automotive fields, and they're able to inspect components of a vehicle better. Tire service begins when you have a certified auto technician who has advanced education and experience in the field of tire service. Our techs are capable of working on any make or model of vehicle and helping you select the best choice of action when your tires aren't performing the way they should. We can help you decide whether or not new tires are a good option, help you have your tire pressure checked, and many other regular maintenance options that support your tires stay in best health.

When you visit us, we're going to give you a full inspection of your tires so that you can decide whether or not it's time to replace. Most of the time tires are performing just fine and might need air, but other times you're going to need to select new tires. Or maybe you want an upgrade or to have your tires rotated. Our certified technicians can do all of these things for you. And we've got some of the best customer service agents in the business. When you call us, you can count on a pleasant, prompt experience. We love working on Volvo vehicles and all other brands. Whatever you're driving, bring it to us to make sure your tires are always in the best of health!
Atlanta Tire Service
Our dealership uses OEM parts. OEM stands for Original Equipment Manufacturer. These parts are the exact parts that were installed in or on your vehicle when it rolled fresh off the lot. And they're the best parts to use on your car because it's what the manufacturer intended. Some dealerships might use aftermarket parts but not us! We believe in only using OEM parts so that you have the most durable, recommended parts for your vehicle. Count on us to always replace any parts with OEM parts.
If you need tire service, today is the day to call. We always have great specials going on, although they are subject to change often, so make sure you call to see what specials we have going today! We look forward to giving you quality tire service. Our friendly technicians will always give you top quality service with a smile, and we'll make sure you drive away in a vehicle that's at highest performance.
Hours
Monday

7 AM - 6 PM

Tuesday

7 AM - 6 PM

Wednesday

7 AM - 6 PM

Thursday

7 AM - 6 PM

Friday

7 AM - 6 PM

Saturday

8 AM - 4 PM

Sunday

Closed