ALIGNMENT SERVICE
Is it time for an alignment service? Contact Dyer & Dyer Volvo for an appointment, and ask about our service specials!
Benefits of Alignment Service
Whenever you hit a bump or a pothole, you certainly feel it, and you probably cringe, too. But as bad as it feels for you, the impact is much worse on your car! While your driving habits (including starting and stopping frequently) and uneven roads can wear out your car's tires over time, even just hitting a pothole or curb once can be enough to pull the tires out of alignment. When that happens, it's best to fix the problem as soon as possible, since letting tires go without a proper alignment can leave you with a significant repair bill down the road!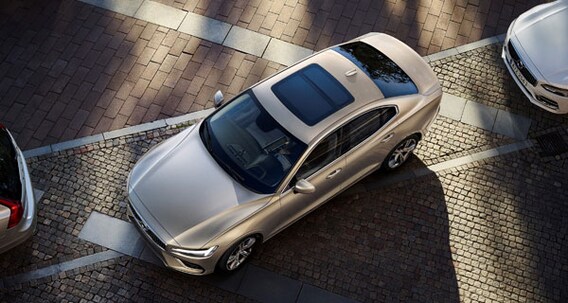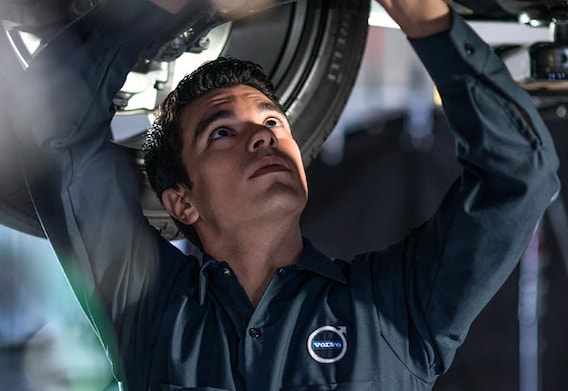 Customer Reviews
Dyer & Dyer Volvo
5260 Peachtree Blvd, Chamblee, GA 30341
Serving
Chamblee

,

Atlanta

&

Sandy Springs

For most drivers, a good rule of thumb is to have the tires aligned every 5,000 to 6,000 miles. You should also make an appointment for an alignment service after getting new tires or after switching out seasonal tires. Some tires also have recommended rotation schedules based on the class of tire, which is another good schedule to go by. Rotating the tires keeps them from wearing unevenly, which leads to longer-lasting tires and safer driving. Having worn treads on the tires wears them out prematurely, which at the very least can mean that you end up spending more money than you need to replace parts. Driving around with worn treads is also hazardous, as worn tires have less traction on wet road services. It's even harder to stop quickly with worn tires, and cornering becomes less precise. Along with keeping your tires safe and extending their lifespan, regular tire alignments also help your car perform at its peak capacity, which makes it easier and more fun to drive.

Like many customers, you might dread scheduling an alignment appointment because of the time and cost required for service. However, being diligent about getting regular alignments can save you time and money down the road, as it prevents more expensive repairs and helps you avoid dealing with other tire problems like flats. Another incentive to bring your car to us for service is that our mechanics are skilled, knowledgeable, and friendly. They have lots of experience with alignments, which means they'll be able to get you back on the road as quickly as possible. Furthermore, our service team works on all makes and models of cars, which means that you can make an appointment for whatever type of vehicle you own, regardless of whether it's foreign, domestic, old, or new. When you come in for an appointment, your car will be evaluated to see if it does, in fact, need an alignment, and a mechanic can advise you on the next time to come in based on your car's unique needs.
Atlanta Wheel Alignment Service
In addition to getting top-notch personal attention, bringing your car into service at Dyer & Dyer Volvo means that your car will leave with only the best parts. That's because we carefully select original equipment manufacturer (OEM) parts for the vehicles that we service. OEM parts are ideal because they come with a manufacturer's warranty. They're also built to a high standard, which means you know that you'll get a good, long-lasting part. The other option for car parts is aftermarket parts. Aftermarket parts may initially be appealing for their lower cost. However, they're often made of poor quality, and they do not come with a manufacturer's warranty. Ultimately, this can mean you leave disappointed and spending more to repair the same part soon after!
Hours
Monday

7 AM - 6 PM

Tuesday

7 AM - 6 PM

Wednesday

7 AM - 6 PM

Thursday

7 AM - 6 PM

Friday

7 AM - 6 PM

Saturday

8 AM - 4 PM

Sunday

Closed