Specs at a Glance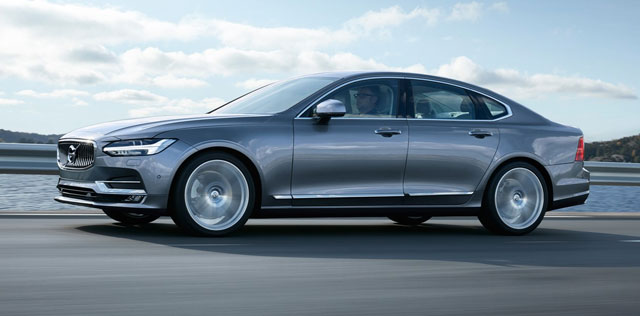 2019 Volvo S90
Transmission
  8-speed Automatic
---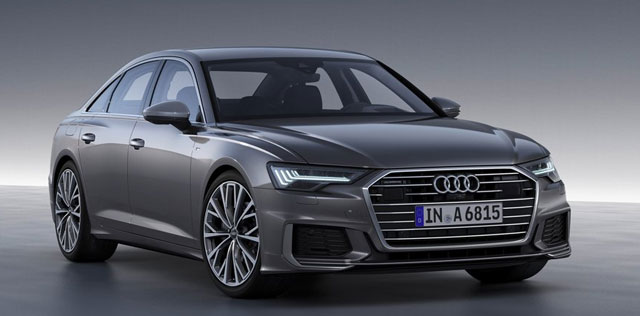 2019 Audi A6
Transmission
  7-speed Automatic
2019 Volvo S90 vs 2019 Audi A6
Proudly Serving Chamblee, GA
You must know a thing or two about luxury sedans; their commercials are always on TV. It is almost always the same thing: a German luxury car speeding along either mountain roads or a race-track while a narrator dictates platitudes with gravitas. It is a brilliant marketing campaign on behalf of the German luxury car manufacturers, of course, but it also raises some interesting questions.
For regular, everyday driving, German luxury sedans like the Audi A6 are dwarfed by the incomparable and excellent 2019 Volvo S90. Don't believe it? Here's a quick rundown of why the Volvo S90 is the superior vehicle for real-world driving.
Performance
Performance, more than any other feature, is where the German car makers try to make their mark. The 2019 Audi A6 will feature a V6 spec that produces an impressive 335hp. While Volvo would never suggest that you exceed a speed limit, please know that the S90 offers three competitive engines which produce 250hp, 316hp, and 400hp, respectively. Yes, the Volvo S90 Hybrid produces more power, torque, and acceleration than its German rival, the Audi A6.
Safety
The 2019 Audi A6 touts its newest safety and driver assistance programs, the Audi Pre-Sense system. It is impressive, offering full-spectrum, holistic views around you. That sounds impressive. Of course, Volvo has had a 360º camera system in the S90 since it was first sold in 2017. The S90 is built on the safest reinforced steel frame a large sedan has ever been built upon. It has the most advanced driver aids available on the road. The AWD system is universally praised for how well it operates. Volvo is too modest to name all of these driver systems, of course, and they are too busy making improvements to market these advancements. The 2019 Volvo S90 is safer than any other luxury car, including the A6.
Value
German car companies often urge consumers to 'spare no expense' to get the best car on the road. You will know why when you see their prices! The 2019 Audi A6 will start at a more expensive baseline MSRP than the Volvo S90's highest trim package! Volvos are cheaper to buy, more fuel efficient and have a lower cost to maintain. The Volvo S90 is by far the better choice between these two vehicles.
Get it all without spending it all. The 2019 Volvo S90 offers you every ounce of luxury, performance, and safety as its German rivals, all without the posturing and pretense you expect from a German luxury car. To get a real sense of a vehicle that will get you where you need to go, safely, while leaving a few dollars in your pocket for when you get there, stop by your local Volvo dealer today. Better yet, schedule a test drive and get behind the wheel of the Volvo S90.
---
* Actual mileage may vary.